The efficacy of communication is a fundamental aspect of any business's success. While working with foreign partners and clientele, you require effective translation solutions. That's how any company or business can stay ensured about successful and flawless communications. Thus, consulting language transcription services turns out to be the most amazing choice for the business. 
But, besides quality services, you must ensure to get an insight into the intricate research about the company. You must work with a recognizable translation agency to avoid experiencing serious language-oriented problems with the business partners. On this note, here's how businesses can keep accurate accounts of communications by outsourcing their transcription requirements.
Perks of Outsourcing a Business's Transcription Requirement
Outsourcing a transcription need is an economical and advantageous decision, for it eliminates the demand for extensive staff training on translation. Hiring a service provider will allow the company to get expertise solutions from a professional specializing in a spectrum of subject matters, thereby ensuring transcript accuracy.
No wonder language transcription services have become a significant approach in this business-centric world, as it offers the following benefits.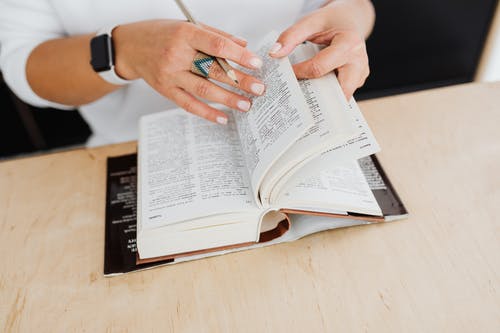 1. Superior Business Communication
When a company deals with foreign clients and partners, getting insightful transcription solutions is a prerequisite. Given that business correspondence is important and official, you can't make a single mistake. Hence, depending on a professional transcription solution is an effective approach to avoid unpleasant misunderstandings. The business communication will express the overall attitude to work. Thus, the business requires impeccable translation & transcription.
2. Content Serves Gold to Hearing-Impaired Individuals
When you decide on offering transcripts of the multimedia content, it will simply permit individuals having impaired hearing to view your content. That will make them have belief in your business. Error-free transcription for businesses shows an effort to ensure that everyone gets an opportunity to access important information.
3. Higher Ranking in the SERP
Companies having a website will gain an array of benefits when it decides on outsourcing transcription. With that stated, they will gain a higher ranking in SERPs. You will get qualified for the searches for valuable information. That, in turn, will help in increasing the website's visibility – thereby augmenting business popularity. Transcripts will justify the niche. Thus, you may add keywords to transcripts.
All in all, translation service providers can streamline the method and lift your business's transcription burden by collaborating with project managers. Outsourcing will ease the problems from your company's IT department to troubleshoot without adding maintenance costs. Besides, outsourcing becomes an effective move to meet transcription volumes and guarantee prompt results alongside premium quality.
The End Note
The need for businesses to keep an account of the communications and meetings cannot get undermined. Often, simple notes don't serve enough to retain the searchable records. So, redacting an in-depth written account will become time-consuming, and it's not that efficient when handled by the in-house team members. On this note, language transcription services by Scripts Complete will serve gold to any business that wants to reach the summit of success.